MOBILE PHONE Anti-RADIATION REGULATIONS IN DEVELOPED COUNTRIES
---
On Oct. 28, 2009, Le Figaro reported: The French senate passed through an legislation to forbid the primary and middle students to use mobilephone.
The French Ministry of Health published announcement in Oct. 2010, requesting that the mobilephone retailors shall display the radiation level of Mobilephone.
New York Times reported on Jun 16th, 2010: San Francisco voted 10-1 to pass cell phone radiation law to require mobile phone retailers to post radiation levels.
Chinanews.com reported at 14:43 on July 28, 2009: Students in primary and middle schools were banned to use mobile phones in Japan and South Korea.
US, Great Britain and the developed countries alike had passed circulars which ban students ( under 20 years old) in primary and middle schools to use mobile phones.
Therefore, mobile phone radiation does have harm on human body, FC Changjiang radiation proof earphone is the best solution to radiation.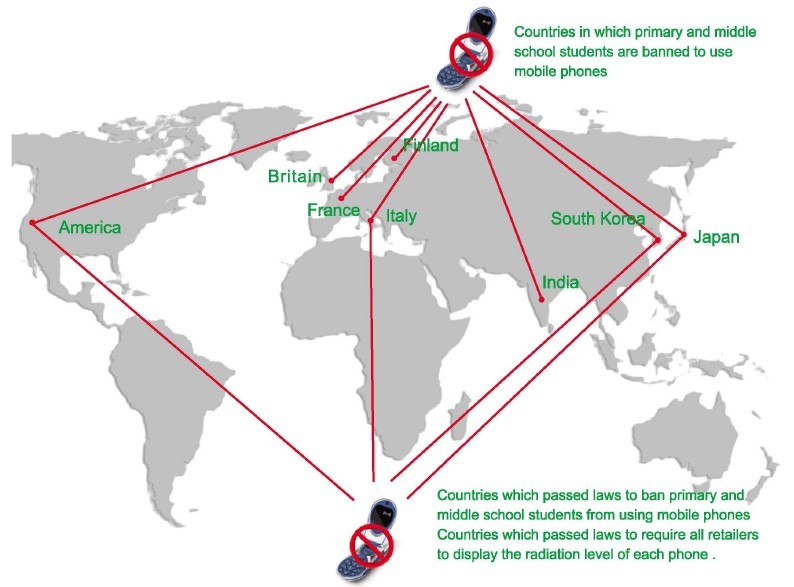 Shanghai Zhongchangjiang Telecommunication Technology Co.,Ltd. All Rights Reserved.