Anti-radiation headset FH01
---
Anti-radiation earphones for telephone operators
---
Four technologies for radiation protection
1、Non-magnetic Sound Chamber
Without the φ30 loudspeaker which is used for Anti-radiation earphones
for telephone operators, Ibrain earphones remove the damage of the 5000-10000 gauss permanent magnetic field and the alternating magnetic field which is produced by the permanent one and the voice coil.
2、Air Tube
The air tube lengthens the distance between the radiation source (radio and loudspeaker ) and the human body which isolates the radio radiation, reducing the harmful aspects that radio radiation may bring, protecting people's health.
3、QD quick switch interface
Hot plugging connector, plug to call, and pull away to leave. Easy to leave the seat without having to remove the headset and cut off when the call is still being received to achieve disconnection without electricity.
4、High-tech noise reduction converter
In order to reduce the noise interference and ensure the sound quality of the call, Ibrain uses a modern and patented technology to convert the active signal of the noise reduction headset into a passive audio signal and transmit it over long distances with an air tube. This not only improves the clarity of the sound, and also solves the radiation problem of traditional call center headphones, achieving the strong an-radiation effect.
5、Metal Shielded Wire
From the broadcasting station, the metal shielded wire has been used for ground connection and it could isolates the radiation emitted by the station, which could reduces the radiation harm greatly. At the same time, it also isolates the interference signal and makes the sound more clear. Meanwhile, it strengthens the tensile strength which could prolongs the life span of the earphones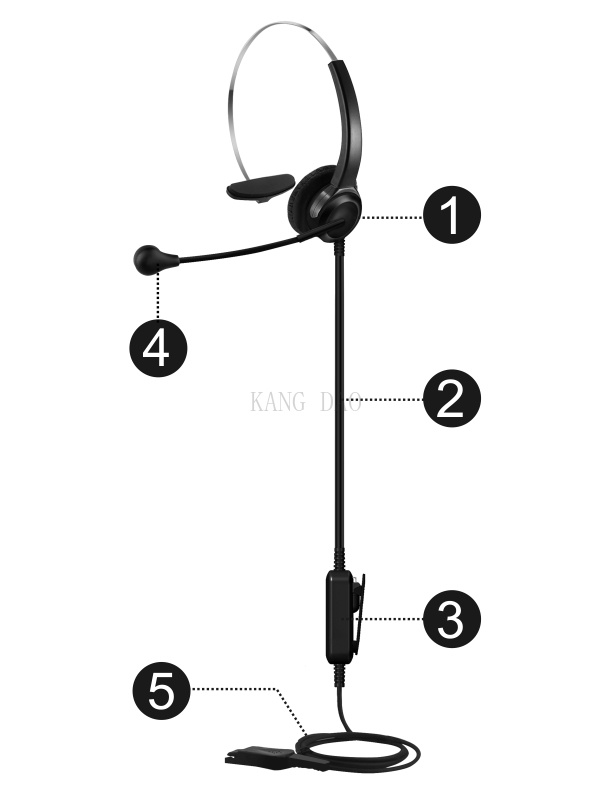 Humanized configuration extraordinary comfort
---
• T-type silicone ear clip with EV pad Soft and comfortable contact with the head
• 360° rotation,close to your head
• Soft leather ear pads,Luxurious and comfortable
• Locate the microphone precision ,Easily shorter the call distance between microphone and the lip, calling more intimately
• Headphone card Stainless steel material Up and down freely scalable Adapt to head size
• 360° rotation, close to your ear
• The arm can be rotated around 330° Easy to wear
• air tube isolates the radiation coming from communications-equipment which could decreases the radiation damage
• The collar clip is the acoustic concentrator Hear the real sweet voice of call operator
• Four plugs matching :Connection diagram for PC double Plug,Connection diagram for USB Plug,Connection diagram for RJ45 Plug,3.5*4pins plug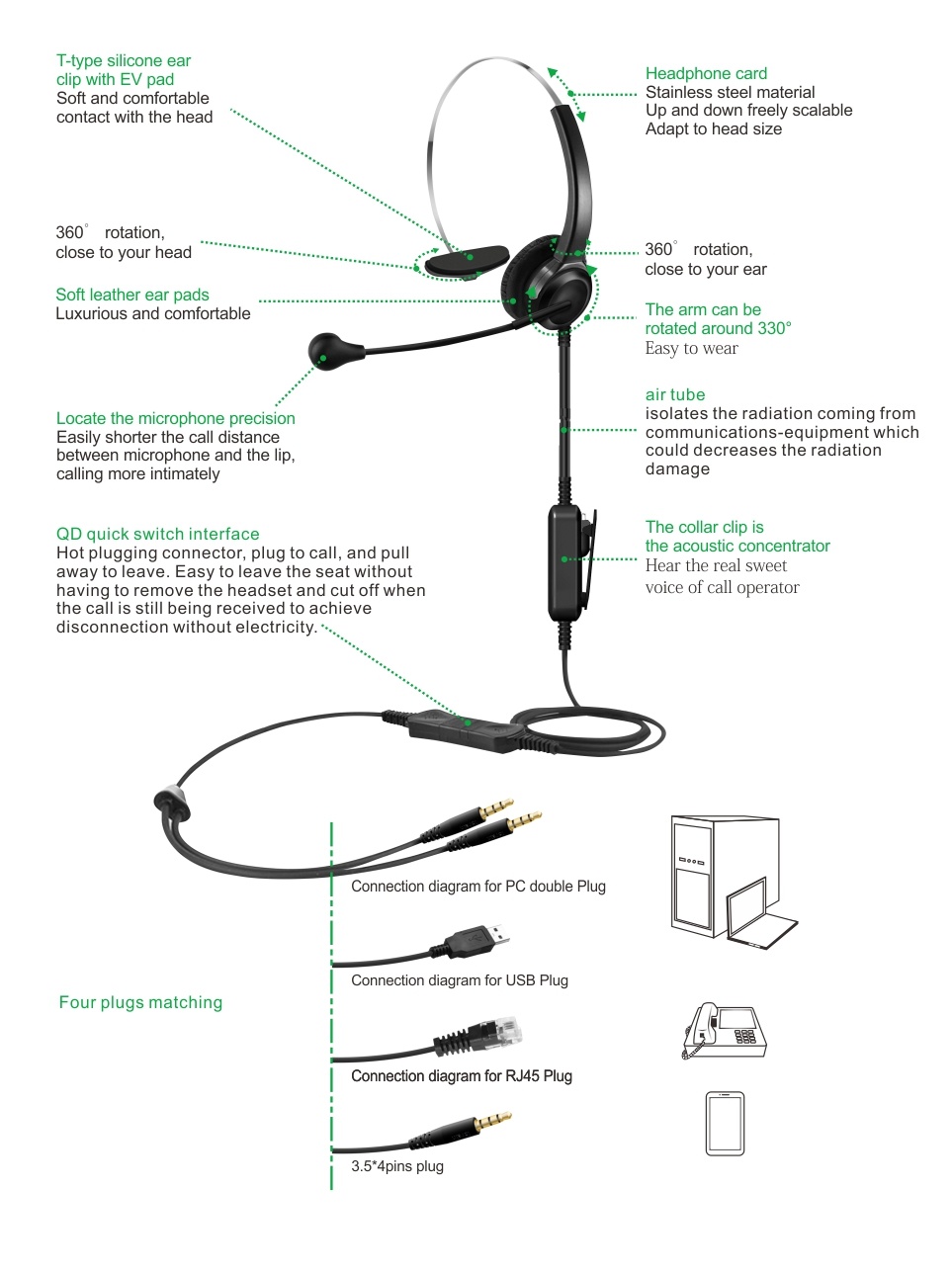 Shanghai Zhongchangjiang Telecommunication Technology Co.,Ltd. All Rights Reserved.