Anti-radiation bluetooth FS05-TT
---
Our Features and Advantages
---
Sound cavity free of magnetic field
There is no loudspeaker in the earplug, thus avoiding the direct harm to eardrum and brain brought by the 1000 Gauss permanent magnetic field and alternating magnetic field.
Air Tube
It isolates above mentioned magnetic field and radiation source. Moreover, air tube lengthens the distance between mobile phone and human body, which largely decreases electromagnetic radiation.
Three Electromagnetic Radiation Research Organizations have confirmed that air tube earphones is one of the best ways to reduce mobile phone radiation.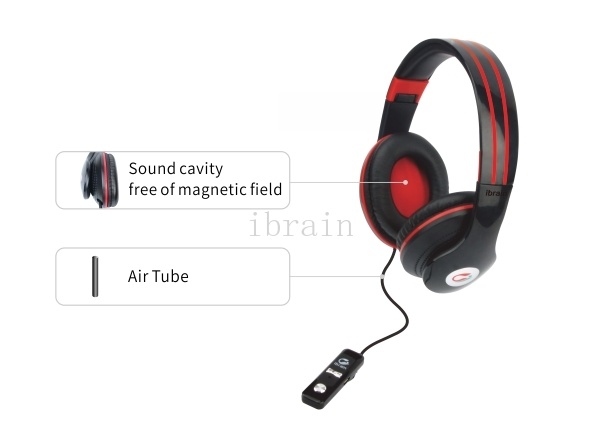 Shanghai Zhongchangjiang Telecommunication Technology Co.,Ltd. All Rights Reserved.