Zhejiang Province Vice Secretary LiQiang Surveyed Wenzhou Chang jiang Automobile Electronic System Co.,Ltd
---
Zhejiang Province Vice Secretary LiQiang Surveyed Wenzhou Chang jiang Automobile Electronic System Co.,Ltd
------President Zhuaidao accompanied him
Vice Secretary LiQiang paid a visit and surveyed our parent company with his delegation members at Sep 9th, he spoke highly of our parent company's development trend.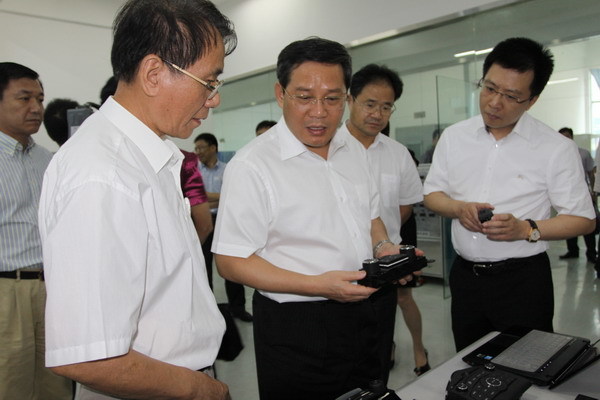 President Zhuaidao Vice Secretary LiQiang
Vice Secretary LiQiang paid a visit to our parent company at that afternoon. Our parent company produces and sells electronic/electric switches, modules, central stacks on IP, and is a nominated supplier of many automobile OEMs, GM, VW, etc. Our parent company developed rapidly in recent years, and annual value increased to over 20%. Vice Secretary LiQiang came to R&D center, Test Room and Workshop, then he viewed every process for our products. At the same time, our parent company's principal displayed our latest automobile electronic/electric switches, and the estimated annual value will be increased to over 30%, now we explored our second product base, for which Vice Secretary LiQiang spoke highly of our effort for self R&D, encouraged us to further improve product competition, and asked us to explore multi-markets, and then strive for multi complete production in ZheJiang province and all the country, at last strength Party construction work.
Vice Secretary LiQiang Spoke highly of our company's effort again before his leaving, and encouraged our party committee members to take a leadership for party organization's core role, fight fort role and van exemplary role, at last make party construction's work play a powerful role in private enterprises.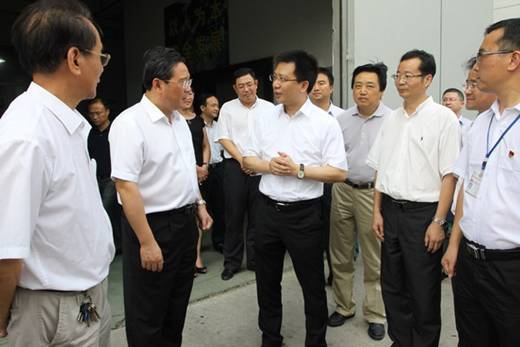 Shanghai Zhongchangjiang Telecommunication Technology Co.,Ltd. All Rights Reserved.